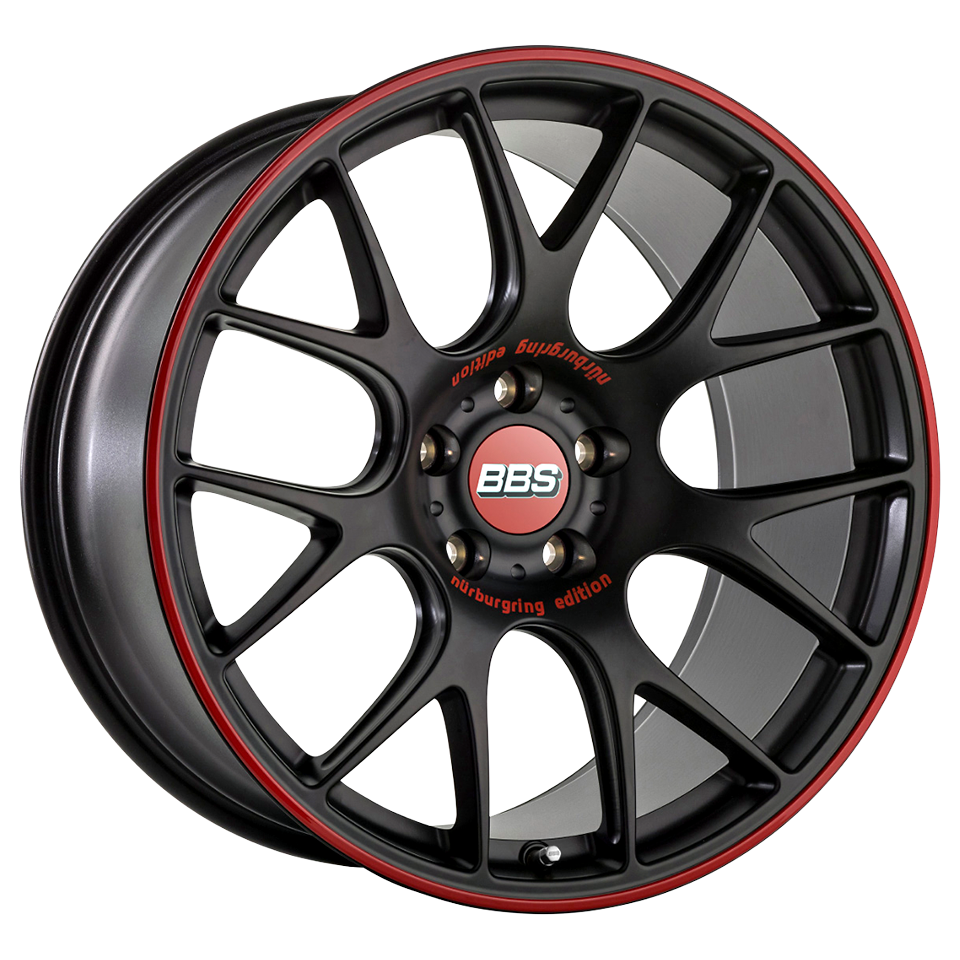 CH-R Nürburgring Edition
The legendary Nürburgring is a mythical place. It is considered the mother of all racetracks, especially for the world-renowned North Loop (Nordschleife) – also known as "Green Hell" – amidst the woodlands of the picturesque Eifel region. At Nürburgring, the asphalt is almost literally on fire. Spectacular Le Mans prototypes, DTM touring cars, classic cars, trucks, motorcycles – the spectrum of vehicles amateurs and pros compete for victory, scores and cups in at Nürburgring is sheer endless. The CH-R Nürburgring Edition brings to your home the technical features providing lightness and handling dynamics and fills it with a special motorsports atmosphere.
Special Features
BBS Red 'Nürburgring Edition' laser engraving in the centre of the wheel. Replaceable stainless-steel rim protector in BBS Red. Back-milled spokes for optimal weight.
Finish
Satin Black
Sizes
18" 19" 20"