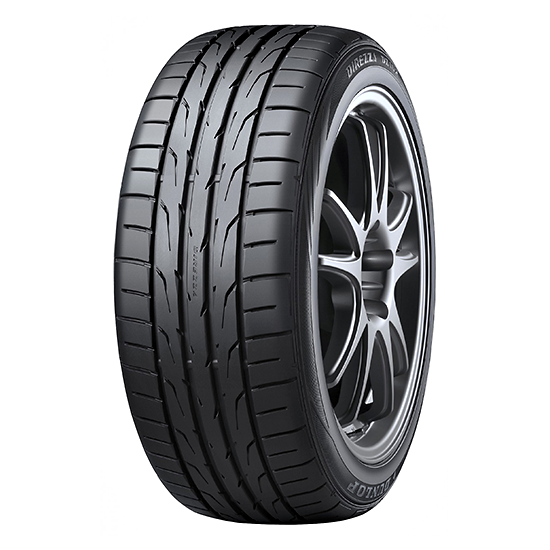 Direzza DZ102
Higher capability in sports driving with minimized trades off.
​Lower noise and excellent ride
More resistance to irregular wear
Better Anti-Hydroplaning performance
Better performance on dry and wet
Key Benefits
Tread Compound and Construction
Stability under the high speed. Longitudinal rigidity up. Lateral rigidity up.
Braking Slots
For anti hydroplaning, wet braking and cornering, and dry braking.
Wear Trimming
For prevent irregular wear and uncomfortable noise.
Wide Center Rib and Middle Ribs
For better center feel and cornering capability.
Deeper Lateral Cuts Shoulder Grooves
Keep original design, maintain performance and appearance.