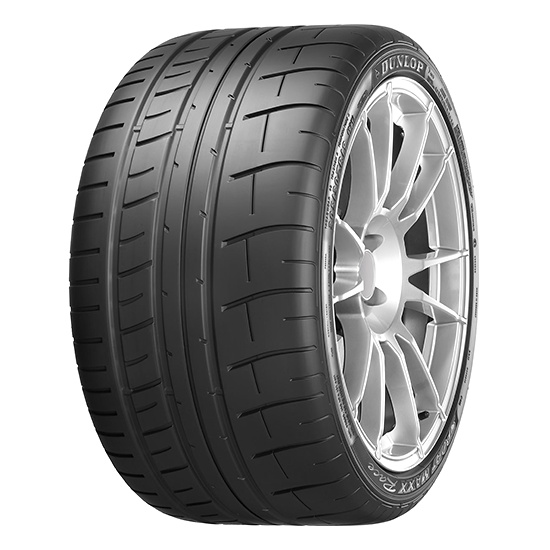 Sport Maxx Race
Exceptional dry grip - on and off the track
​Superb dry grip and braking
Precise steering and handling stability
Enhanced cornering grip
Reliable wet performance
Key Benefits
Superb Dry Grip And Braking
Maximize your track performance with the Sport Maxx Race. Derived from Dunlop Motorsports technology, the high-grip racing compound gives you exceptional levels of road adherence and braking ability. This track-optimized tire is fully approved for road use.
Precise Steering And Handling Stability
Enjoy precise steering response and consistent handling. The Sport Maxx Race uses a hybrid overlay to limit tire distortion at high speeds, enhancing steering and stability.
Enhanced Cornering Grip
The tread features high angle ribs to increase lateral stiffness, for improved control when performing cornering manoeuvres. Massive outer shoulder blocks increase cornering grip.
Reliable Wet Performance
While optimized for dry, the Sport Maxx Race performs well in wet conditions. The asymmetric tread design features four inner grooves to quickly evacuate water, reducing the risk of aquaplaning.