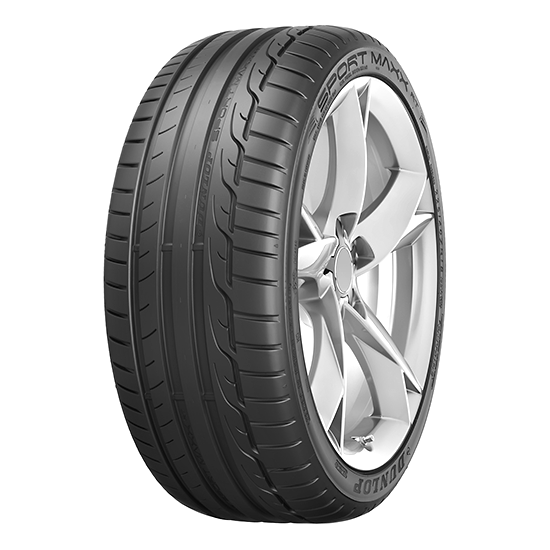 Sport Maxx RT
MotorSport grip and braking for a dynamic driving experience
​Exceptional grip on wet and dry
Enhanced cornering control
Shorter braking at motorway speeds
Fuel-efficient design
Key Benefits
Exceptional Grip
The Sport Maxx RT delivers superb wet and dry grip thanks to adaptive compound technology. MotorSports derived polymers adapt to the textures of the road surface, maximizing road contact and increasing grip.
Enhanced Cornering Control
Enjoy stable high-speed handling with smooth transitions from straight to curve. Massive outer shoulder blocks help to enhance stability and handling when cornering.
Shorter Braking At Motorway Speeds
Dunlop's innovative Short Braking blocks help to ensure shorter braking distances when travelling at speed. Designed for high performance driving, these extra-stiff blocks increase road contact under braking force.
Fuel-Efficient Design
The Sport Maxx RT employs a lightweight construction to reduce rolling resistance – lowering fuel consumption and CO2 emissions.